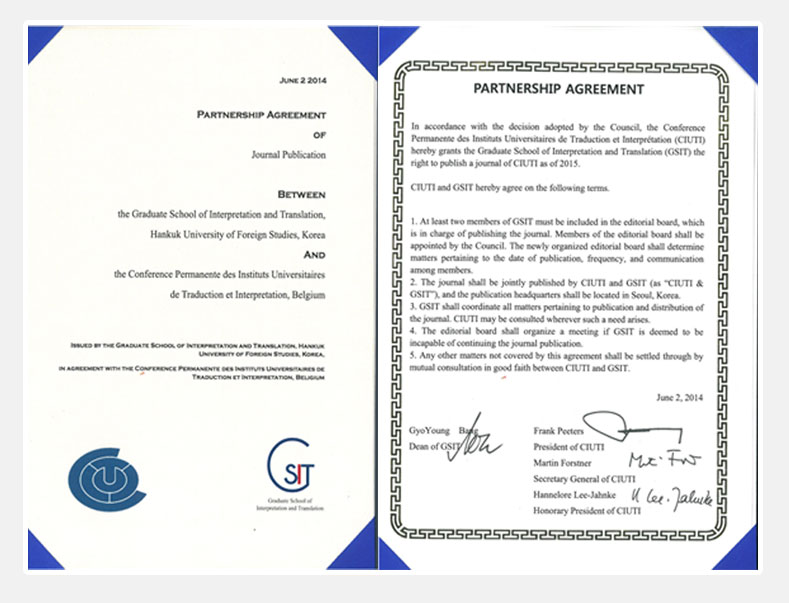 Interpreting and Translation Studies is the first academic journal in
Korea to focus on translation and interpreting (T&I).
Development into an International Academic Journal
The ITRI, in partnership with GSIT, has signed an agreement with the CIUTI to jointly publish an international academic journal and register it on the international academic journal database, and currently discussing the details.
(1) Exchanges in academic papers between the CIUTI academic journal and the Interpretation and Translation Studies Journal.
(2) Co-publication of an interpretation/translation academic journal in Northeast Asia.
(3) Joint organization of international academic conferences.